A lot of thought and trial and error went into the Cute Buckle Onbuhimo shoulder strap design. We wanted to make sure they were comfortable and supportive, yet looked great.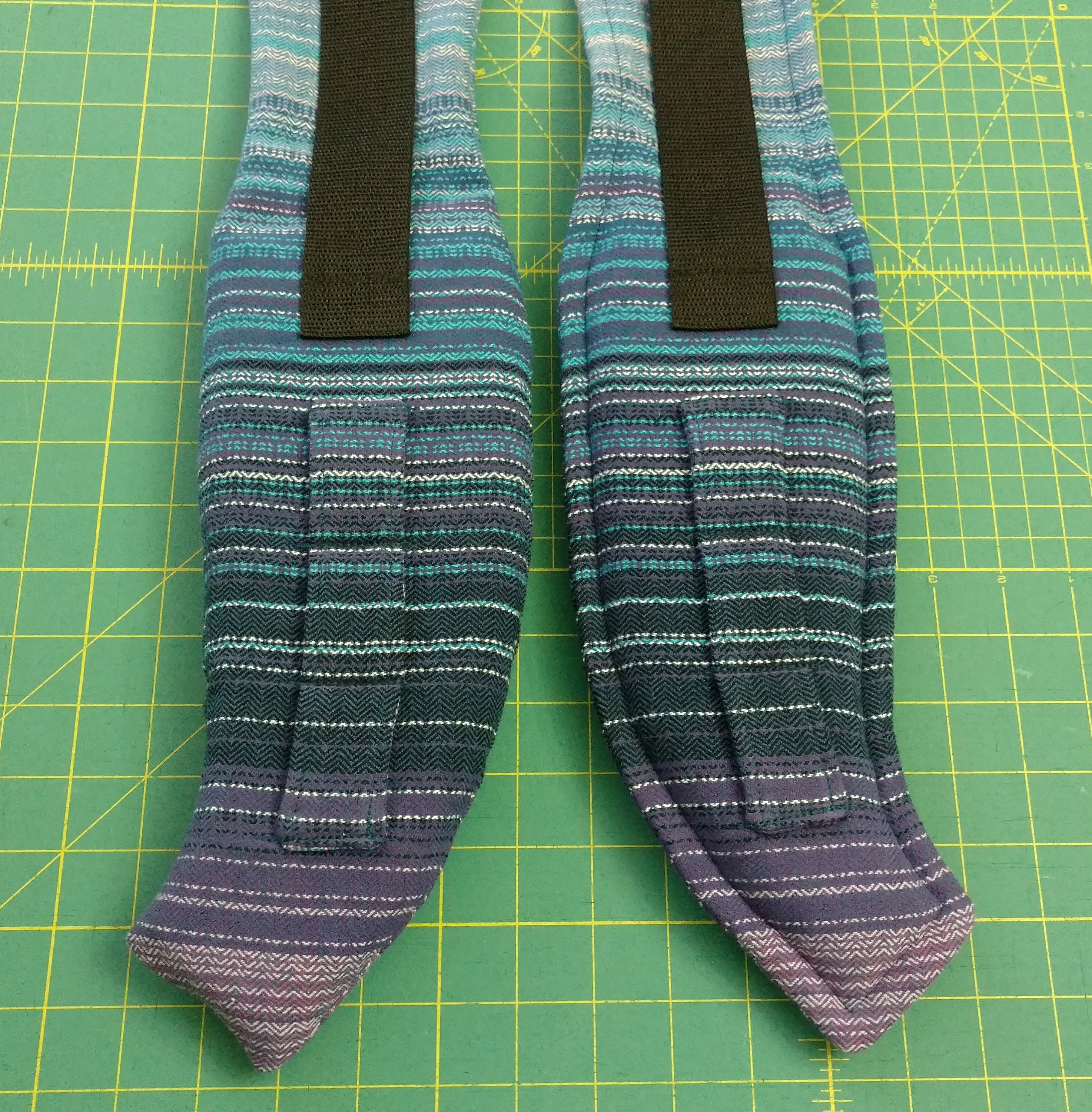 The shoulder straps are top-stitched around the edges, giving them a finished look. This specific stitching also keeps the foam in place through lots of wearing and washing. More importantly, it helps the straps lay flat over your shoulders. Thus, allowing the high-density, 1" foam we use to give you all the super, cushy comfort without the bulky look of a football player. Instead you look sleek (and cute) without losing any comfort.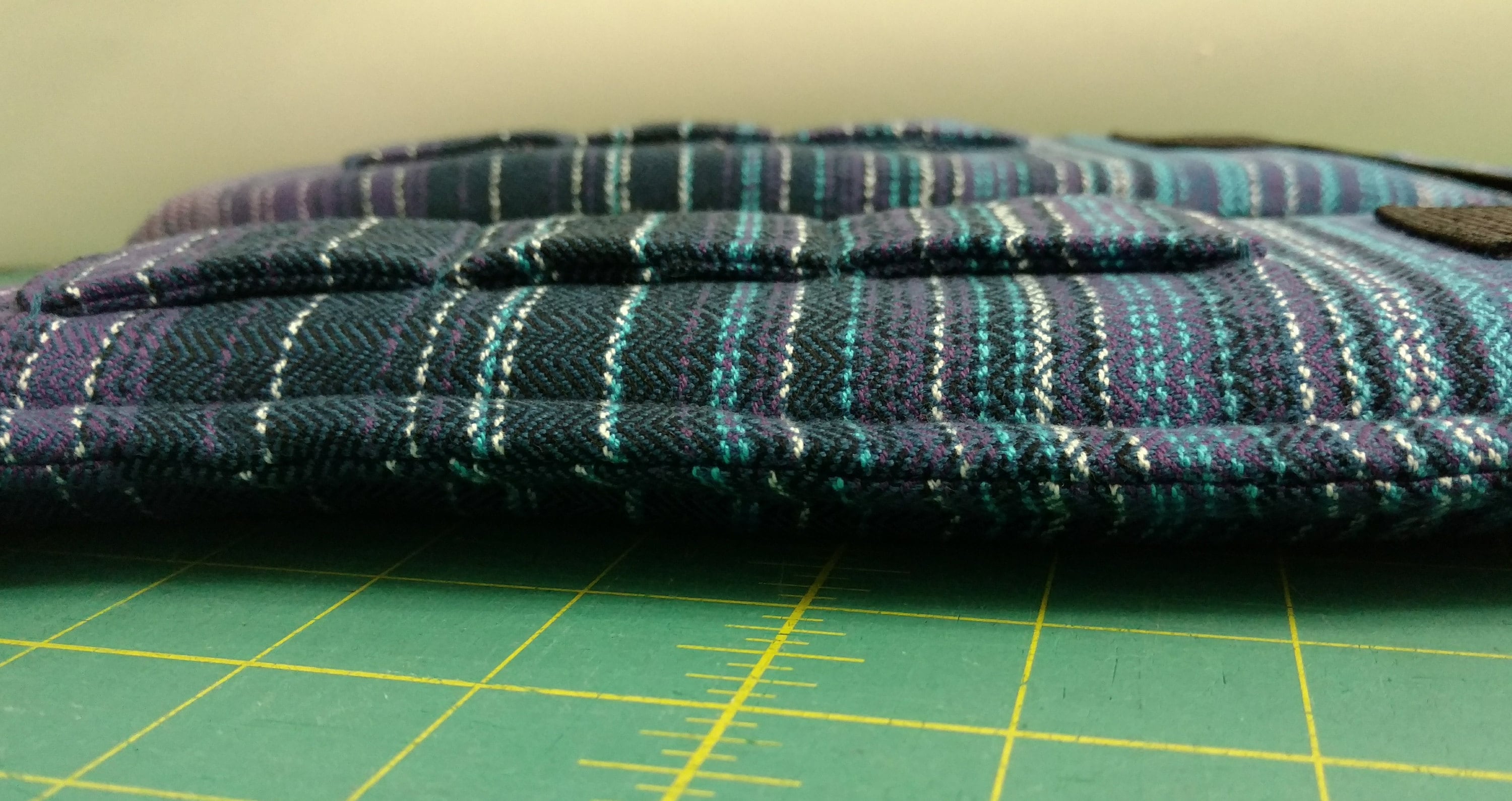 The straps have a uniquely contorted shape. They are widest at the top of your shoulders, helping to distribute the weight. They then narrow and curve so they naturally conform to your body. 
We place the ladder locks on the body panel and not the shoulder straps. This, combined with the narrowing and curve of the shoulder straps, gives your arms free range of movement. The difference does away with the bulk in your armpits, which can be an extra source of irritation.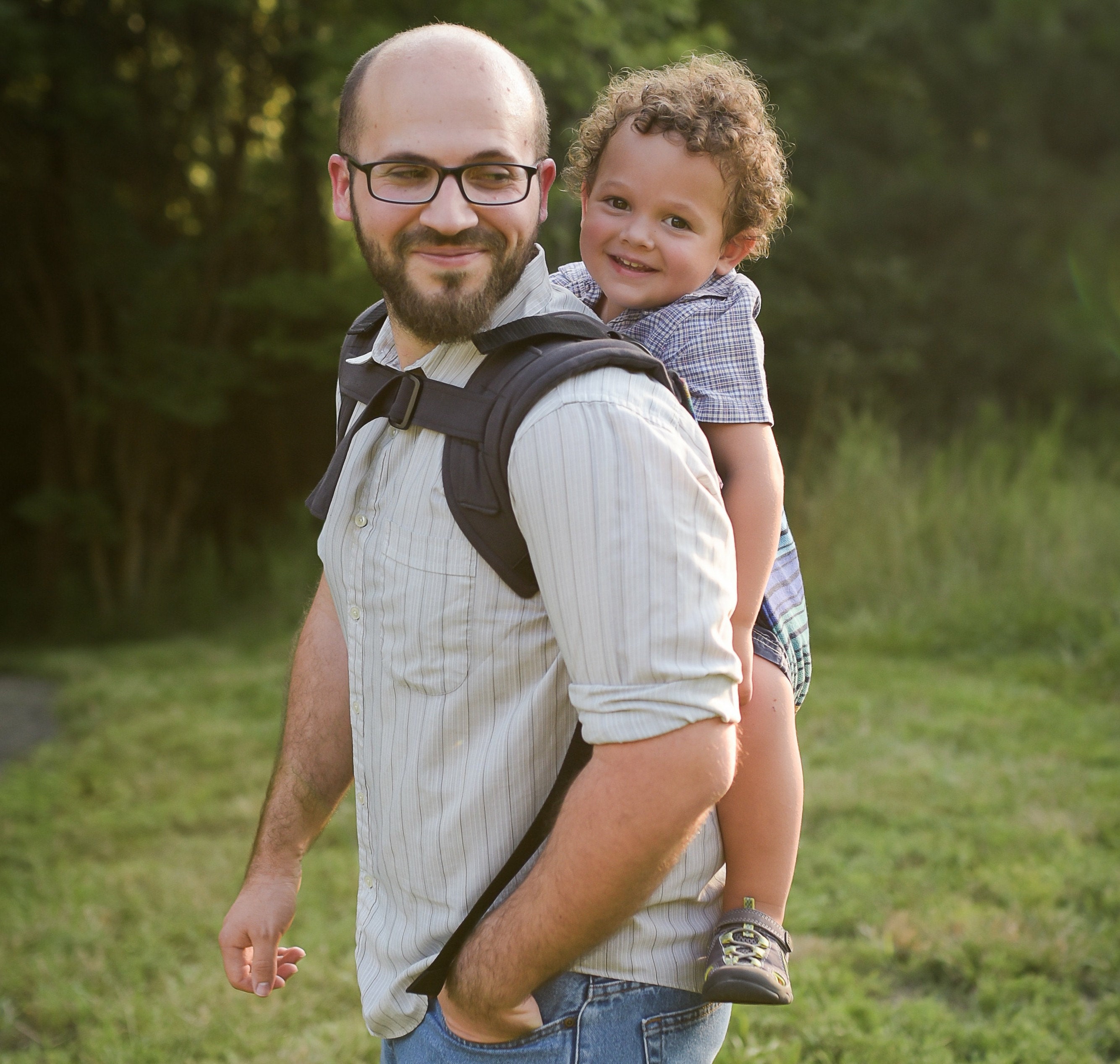 Reverse PFAs (Personal Fit Adjusters) are standard on every buckle Onbuhimo. This is so you can easily make fit adjustments while wearing. This also makes it easier for multiple wearers to find their perfect fit in the same carrier.  
Standard length shoulder straps:
PFAs extended the shoulder straps are 15" long
PFAs fully tightened the straps are 12" long
The Petite length shoulder straps:
PFAs extended the petite shoulder straps are 12" long
PFAs fully tightened the petite straps are 9" long