When ordering something custom, it can be a bit scary not knowing what the finished product will look like, especially if you are sending in a special piece of fabric. Here you can find the Cute Awaking custom process explained. We hope this helps ease any nervousness and replaces it with excitement!
First and foremost: If you have a question, we are here to answer it!
The custom process usually starts with a lot of Q and A. Feel free to ask any and all of the questions you may have. No question is too small or silly! Whether you have one question or a thousand, we strive to answer promptly.
Once you have decided what type of carrier you would like, you will purchase the deposit listing from our website. You will then receive a message with a link to the order form. This form will list the address to which you will send your wrap/fabric. This form will also be where you will notate all the details of your carrier; sizing, color, placement, any extras…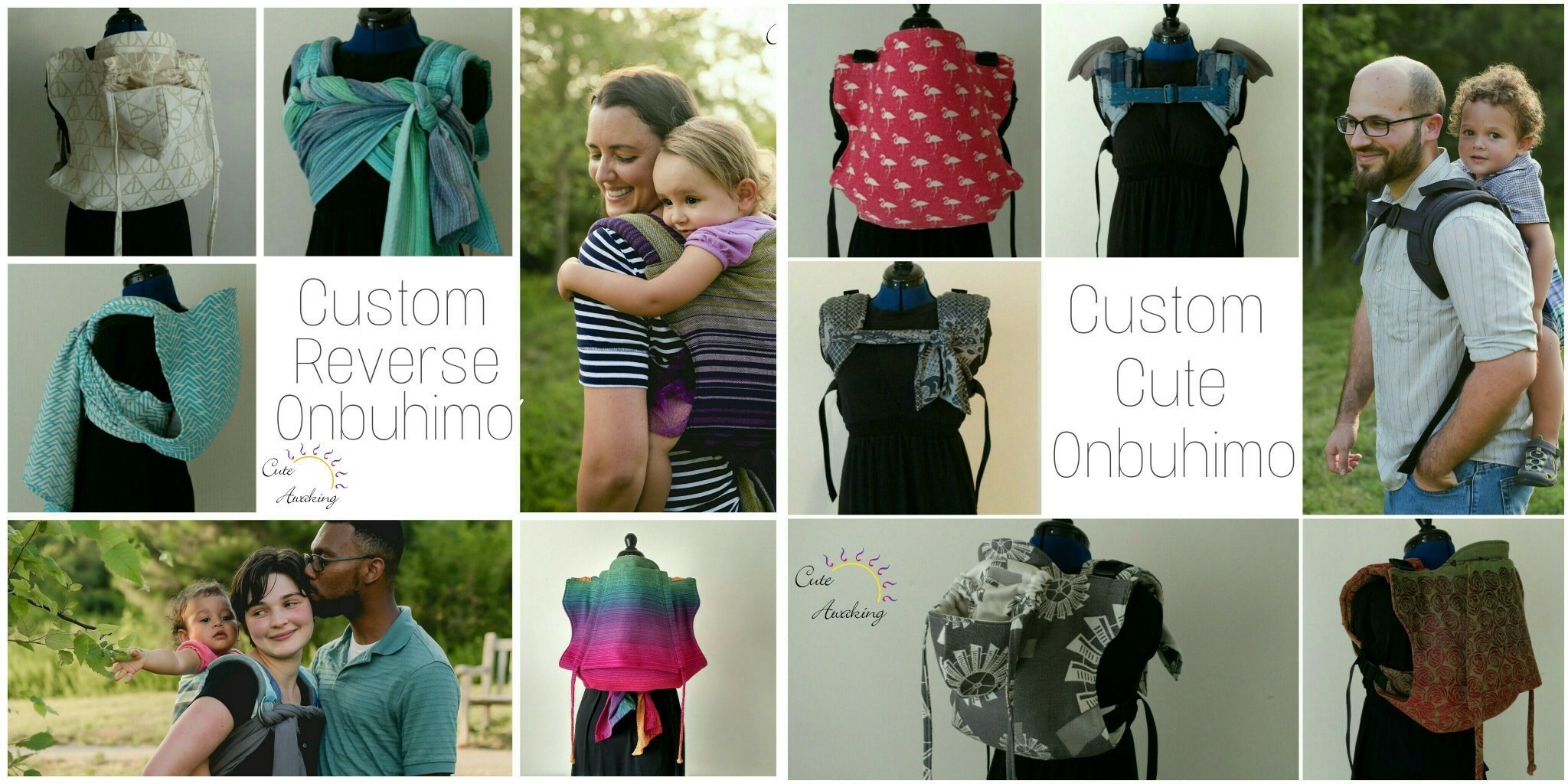 When your wrap gets to us, we will send you a message letting you know with a picture of it to confirm it's your wrap. This message will also give you the date we will begin work on your carrier.
A day or two before your start date, we contact you to go over and confirm all the details. Pictures of color selections and placement are sent. We work out each detail together, confirming everything before any cuts are made to your wrap. 

 Then your custom carrier begins!
As your carrier is being sewn, we will send you progress pictures. You are kept up to date with every step of your carrier. 

 When your carrier is finished you will receive at least 6 styled pictures of your carrier, showing all sides and details of your carrier.
At that time a final invoice will be emailed to you for the remaining balance. Once paid, your carrier is mailed out immediately via USPS priority, and a tracking number is sent to you. 

 We only work on one carrier at a time. This is so we are attentive to every detail on your carrier. It also means once your carrier is started it gets done quickly!
Now or anytime during the process, if you have any questions please let us know! We are more than happy to answer them!